Violette Gibbs, E-RYT200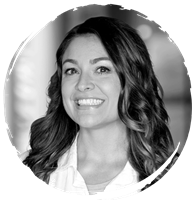 Violette is an E-RYT 200hr registered yoga teacher from Red Sun's own Hatha teacher training program. Violette brings awareness of the anatomy to each posture, offering students a deeper connection with their own bodies.
Violette Gibbs, E-RYT200 instructs the following:
Beginning with warm ups and sun salutations, a Hatha II class will be structured similarly to the Hatha I class with prolonged holding of the postures and/or more difficult modifications to familiar postures as well as introducing intermediate level postures. Inversions may include legs up the wall, shoulder stand, handstand or head stand. Some arm balancing postures may also be incorporated. Modifications are always given. Some yoga experience is recommended. You will end the class with a restorative guided meditation, Yoga Nidra translates to Yogic Sleep, allowing for deep relaxation.




with Violette and David Gibbs

Saturday, April 15

4:30 - 6 PM

$20 member, $25 non-member

Join Violette Jean and David Gibbs as they create vibes of peace with powerful live vibrational sounds combined with the fluid movements of Vinyasa Flow.