Sarah Morgan, E-RYT 200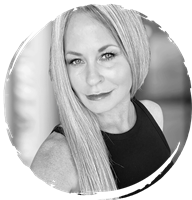 Sarah is a registered 200 E-RYT who has studied with many popular instructors such as Bryan Kest, David Swenson, Joe Barnett and Tiffany Cruikshank. Students can expect a dynamic, vinyasa-based exploratory class with challenging balance postures and optional arm balances.
Sarah Morgan, E-RYT 200 instructs the following:
This advanced level class allows students to move and sweat, providing a vigorous work out with deep relaxation at the end. Advanced postures such as arm balancing and inversions are incorporated. Yoga experience required.




Postures are held less than 5 minutes with time in between each for restorative counter postures. No yoga experience required.




An intermediate - advanced level class, offers more movement and a faster pace. Postures are instructed with movement between each to help elevate the heart rate. Modifications are offered. Yoga experience preferred.




A quiet practice, a series of long, slow postures that targets the connective tissues of the hips, pelvis and lower spine. Poses are held from 1-5 minutes long.




Kick off your weekend with this one-hour, moderately paced flow class! Following a short warm-up, students can expect a balanced class with a variety of standing postures, concluding with heart openers and final relaxation. Appropriate for all levels. Modifications offered for more challenging postures.




This beginner - intermediate level class offers more movement to help elevate the heart rate with slower paced vinyasas between postures. Modifications are offered to accommodate any level. No yoga experience required.