Sarah Morgan, E-RYT 200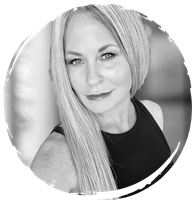 Sarah is a registered 200 E-RYT who has studied with many popular instructors such as Bryan Kest, David Swenson, Joe Barnett and Tiffany Cruikshank. Students can expect a dynamic, vinyasa-based exploratory class with challenging balance postures and optional arm balances.
Sarah Morgan, E-RYT 200 instructs the following:
This advanced level class allows students to move and sweat, providing a vigorous work out with deep relaxation at the end. Advanced postures such as arm balancing and inversions are incorporated. Yoga experience required.




A quiet practice, a series of long, slow postures that targets the connective tissues of the hips, pelvis and lower spine. Poses are held from 1-5 minutes long.




Kick off your weekend with this one-hour, moderately paced flow class! Following a short warm-up, students can expect a balanced class with a variety of standing postures, concluding with heart openers and final relaxation. Appropriate for all levels. Modifications offered for more challenging postures.




Sarah Morgan and Violette Gibbs

$20 Members / $25 Non-members / $35 at the door.
August 25 / 4-6 PM

Bring balance back to the body after the heat of the summer.

Join Sarah and Violette as they tap into the deeper, hidden tissues of the body with this cooling practice: 90 minutes of long, steady holds to challenge both the body and the mind, culminating in a blissful, 30 minute extended Yoga Nidra - the ultimate exploration of relaxation.

Pre-registration suggested.




This beginner - intermediate level class offers more movement to help elevate the heart rate with slower paced vinyasas between postures. Modifications are offered to accommodate any level. No yoga experience required.




An intermediate - advanced level class, offers more movement and a faster pace. Postures are instructed with movement between each to help elevate the heart rate. Modifications are offered. Yoga experience preferred.