Jen Miller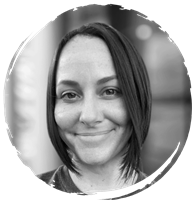 Jen's journey with yoga started at time when she felt nothing could go right. Helpless and lost she turned to yoga. Witnessing the effects on her physical body right away, Jen became aware of herself. Her love of self grew as well as her spirituality. In 2014 she decided it was time for transformation and took the leap into teacher training. There she discovered her calling in life and went on to receive an additional certification in Kid's Yoga. Jen's classes are fun and playful. She will guide and support you on your journey to your true self through asana, yogic philosophy and pranayama.
"My purpose in life is to bring the gift of yoga to as many people as I can. I feel it's extremely important to share yoga with parents and children. The key to a bright future is through peaceful, compassionate children."
Jen Miller instructs the following:
An excellent introductory class where beginners can learn and improve on their poses and breathing. Experienced students can focus on the foundations of their practice. Modifications are provided for all levels.




Beginning with warm ups and sun salutations, a Hatha I/II class will be structured similarly to the Hatha I class with prolonged holding of the postures and/or more difficult modifications to familiar postures as well as introducing intermediate level postures. Inversions may include legs up the wall, shoulder stand, handstand or head stand. Some arm balancing postures may also be incorporated. Modifications are always given.