Jenn Blackburn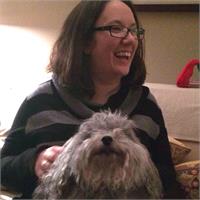 Jenny's journey with yoga began in 2006 after a friend invited her to a Bikram yoga class for the first time. She fell in love with the meditative concentration it took to get into the physical postures. Eventually finding a more spiritual Hatha practice through a beloved teacher, Jenny's home and heart are on the mat. Her classes emphasize turning inward, letting your body guide your personal practice, and holding a sacred space for everyone to explore.
Jenn Blackburn instructs the following:
An excellent introductory class where beginners can learn and improve on their poses and breathing. Experienced students can focus on the foundations of their practice. Modifications are provided for all levels.




More warm ups are provided, sun breaths are used instead of sun salutations and postures are not held as long. Inversions offered are gentle in nature such as legs up the wall. Each posture is taught with modifications to accommodate any level.