Kathy Harris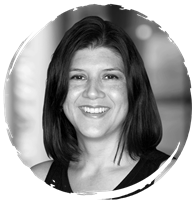 I was introduced to yoga in college while studying Dance. Yoga was a natural transition from my studies in contemporary and modern dance. I was a performing arts teacher in both the public and private school settings for ten years. I have been practicing yoga on a regular basis for the past decade. Yoga has helped me to manage life's challenges in a positive way. It has given me the tools to be more mindful and peaceful in the everyday. I am passionate about sharing these tools with others and allowing them to find peace within.
Kathy Harris instructs the following:
Prenatal and Postnatal Yoga is much more than reducing stress and gaining strength. It is a time to intimately connect with the life growing inside. Explore the spiritual transformation of motherhood with yoga, breath work and meditation.

• Learn conscious relaxation techniques to restore energy and build confidence
• Experience whole body breathing to connect with the body's natural rhythms
• Practice vocal toning as a tool for awareness
• Learn yoga postures to integrate the mind with the body's rapid changes

Appropriate for women who are pregnant, planning to become pregnant and those who have just had a baby.




This advanced level class allows students to move and sweat, providing a vigorous work out with deep relaxation at the end. Advanced postures such as arm balancing and inversions are incorporated. Yoga experience required.




This beginner - intermediate level class offers more movement to help elevate the heart rate with slower paced vinyasas between postures. Modifications are offered to accommodate any level. No yoga experience required.




An intermediate - advanced level class, offers more movement and a faster pace. Postures are instructed with movement between each to help elevate the heart rate. Modifications are offered. Yoga experience preferred.