Kathy Harris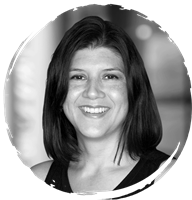 I was introduced to yoga in college while studying Dance. Yoga was a natural transition from my studies in contemporary and modern dance. I was a performing arts teacher in both the public and private school settings for ten years. I have been practicing yoga on a regular basis for the past decade. Yoga has helped me to manage life's challenges in a positive way. It has given me the tools to be more mindful and peaceful in the everyday. I am passionate about sharing these tools with others and allowing them to find peace within.
Kathy Harris instructs the following:
This advanced level class allows students to move and sweat, providing a vigorous work out with deep relaxation at the end. Advanced postures such as arm balancing and inversions are incorporated. Yoga experience required.




This beginner - intermediate level class offers more movement to help elevate the heart rate with slower paced vinyasas between postures. Modifications are offered to accommodate any level. No yoga experience required.