Ashley Liguori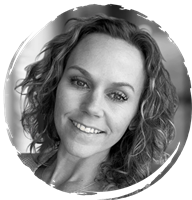 Ashley knew her live would be forever changed after her first yoga flow class in 2001. She followed up this desire by obtaining a 200 hr certification with Edely Wallace in 2002 and a second 200 hr certification with Tymi Howard in 2013. Ashley's classes are crafted to bring power to the body, playfulness to the practice and lightness to the heart.
Ashley Liguori instructs the following:
This advanced level class allows students to move and sweat, providing a vigorous work out with deep relaxation at the end. Advanced postures such as arm balancing and inversions are incorporated. Yoga experience required.




The fusion of Yin yoga with Vinyasa flow creates an integrated, balanced 75-minute yoga practice. The Vinyasa portion is flowing movement requiring strength and balance. The heat and internal awareness generated burns off excess energy allowing for a quieting of the body and mind in order to drop more fully into the Yin portion. These longer held poses are designed to release connective tissues and create space and integrity in the joints; allowing energy to flow through the body.




Kick off your weekend with this one-hour, moderately paced flow class! Following a short warm-up, students can expect a balanced class with a variety of standing postures, concluding with heart openers and final relaxation. Appropriate for all levels. Modifications offered for more challenging postures.