Rachel Breit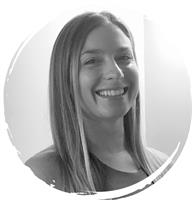 Rachel Breit instructs the following:
Enter into a deeper state of consciousness where true change and integration can begin. A guided meditation, Yoga Nidra allows you to access the subconscious mind, relax the body, release stress and anxiety, and create lasting positive change.




An intermediate - advanced level class, offers more movement and a faster pace. Postures are instructed with movement between each to help elevate the heart rate. Modifications are offered. Yoga experience preferred.




Slow, deep and mindful. A meditation in motion that invites you to cultivate a steadiness of mind as you go deep into the physical and subtle/energetic body. Emphasizes the integration of inner and outer, breath and body, mind and heart. Variations of postures given so you can challenge your edge or take it down a notch.




This beginner - intermediate level class offers more movement to help elevate the heart rate with slower paced vinyasas between postures. Modifications are offered to accommodate any level. No yoga experience required.