Rachel Breit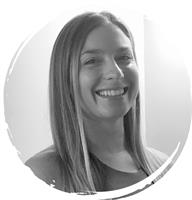 Rachel Breit instructs the following:
This beginner - intermediate level class offers more movement to help elevate the heart rate with slower paced vinyasas between postures. Modifications are offered to accommodate any level. No yoga experience required.




An intermediate - advanced level class, offers more movement and a faster pace. Postures are instructed with movement between each to help elevate the heart rate. Modifications are offered. Yoga experience preferred.




Feel the wonderful effects that meditation has on reducing stress, anxiety and anger, while giving a sense of renewed calm, happiness and peace through concentration and stronger awareness. Take a journey into guided meditation.

This is a donation based class. Please donate to pay for the teachers time. Thank you.




Kick off your weekend with this one-hour, moderately paced flow class! Following a short warm-up, students can expect a balanced class with a variety of standing postures, concluding with heart openers and final relaxation. Appropriate for all levels. Modifications offered for more challenging postures.