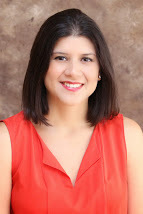 Kathy Harris, CYT 200

Class styles I teach: Gentle Hatha, Hatha 1, Vinyasa, Yoga Nidra and Meditation

My favorite yoga posture: Adho Mukha Svanasana (Downward Facing Dog). It is complete: strengthening and stretching. It balances the whole body in one posture. If I could only do one posture it would be down dog.

Fur babies: 2 kitties; Princess Cosita who is a bit cross-eyed and Kratz who thinks he's a dog.

My favorite Quote: Everything is always as it should be.

Why I yoga: For connection between mind, body and spirit. To stay present and become more aware. Also, it feels awesome!

My passions outside of yoga: Dance and the arts. The arts are an important part of the community. Through the arts people are able to find self-expression. You don't have to be an artist to practice art. Everyone should try something artistic such as painting, dancing or playing and instrument. It is food for the soul.