Yoga has been changing lives in a positive way for thousands of years. If you have experienced profound benefits from your personal practice and are passionate about yoga, teacher training may be the next step for you.
The 200-Hour Teacher Training is designed for those who:
Plan to teach traditional Hatha Yoga
Wish to incorporate yoga into a health-related career
Seek to deepen their own personal practice and understanding of yoga
When you have completed the 200-hour certification program you will receive a Certificate of Completion. Red Sun Yoga Teacher Training is a Registered Yoga School which follows the criteria established by the Yoga Alliance.
The 200-Hour Training includes:
In depth study of asana (postures) to deepen your own personal practice and to safely teach others
The rich history and philosophy of yoga, including The Yoga Sutras
Sanskrit – the ancient language of yoga
Pranayama – breathing techniques and practice
Meditation – the practice of mindful stillness
Yoga Nidra – the practice of guided meditation
Anatomy and Physiology of the human body and each posture
Ayurveda – the ancient science of life and living in harmony with the Earth
The Chakra System – the anatomy of the seven energy centers
Adjustments and Modifications for each posture
Ethics and the Business of Yoga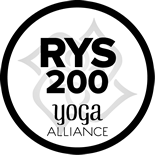 2019 Fall Training Session
October 25-27
November 15-17
December 13-15
January 3-5
January 24-26
February 14-16
March 6-8
March 20-22
April 3-5
Friday Evenings 6:30pm - 9:30pm
Saturday and Sundays 9:00am - 6:00pm
For information or to receive an application please email info@redsunyoga.com.