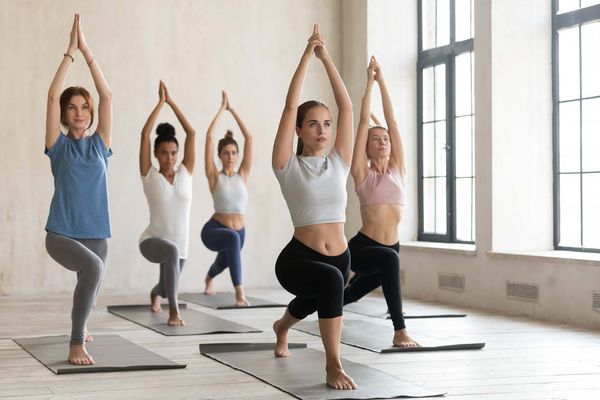 Hatha
The Yoga of Physical Discipline. Postures or asanas, pranayama or breathwork, and a meditative awareness form the physical aspect of yoga, which are preparation and foundation for the mental and spiritual aspects of yoga. In our hatha yoga classes, each posture is taken one at a time to allow time for proper alignment and strengthening. Each class ends in savasana – a resting posture allowing the body to fully integrate. The studio temperature for hatha classes is usually between 78 for gentler classes and 82 for more advanced.
Community Class
The community class is a weekly class that is open to anyone without charge. It is typically a Hatha I structured class taught by a new teacher.
Gentle/Hatha I
The foundation of this class is gentle. More options to go deeper or extend further are given for those who are seeking the opportunity to choose how far to go. No experience necessary.
Hatha I/II
Each class begins with warm ups followed by sun salutations. Postures are typically held and range from beginner to intermediate with modifications offered for all levels. Inversions offered include legs up the wall or shoulder stand or headstand. No experience necessary.
Hatha I/II with Yoga Nidra
A full Hatha I/II class is offered with an extended final relaxation. Yoga Nidra is a guided meditation offered while in savasana. The practice allows for the body to deeply integrate and the mind to let go completely resulting in a sense of release. No experience necessary.