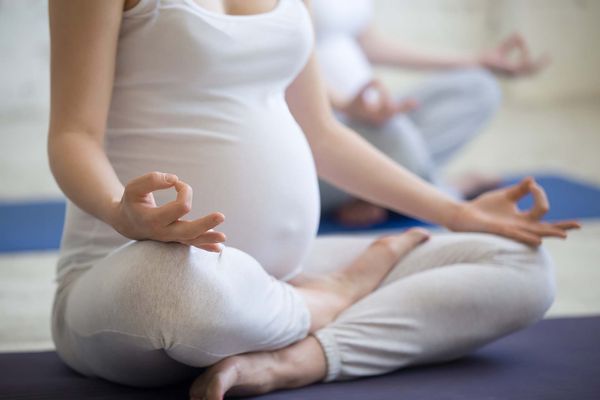 Specialty Classes
This deeply relaxing practice contains gentle, supported poses held to give time for the body to release stress and tension. Class ends with an 8-10 minute relaxing savasana. Meditative and mindful, a perfect complement to an active yoga practice.
Community Class
The community class is a weekly class that is open to anyone without charge. It is typically a Hatha I structured class taught by a new teacher.
Restorative Deep Stretch
This practice is a combination of yin and restorative postures designed to increase mindfulness, flexibility and release blockages to the internal energy flow through the more dense, connective tissues of the body.
Prenatal/Postnatal
Prenatal and Postnatal Yoga is much more than reducing stress and gaining strength. It is a time to intimately connect with the life growing inside. Explore the spiritual transformation of motherhood with yoga, breath work and meditation. Learn conscious relaxation techniques to restore energy and build confidence. Experience whole body breathing to connect with the body's natural rhythms. Practice vocal toning as a tool for awareness. Learn yoga postures to integrate the mind with the body's rapid changes. Appropriate for women who are pregnant, planning to become pregnant and those who just had a baby.
Yoga for Stress Relief
This class offers tools to reduce stress, improve health, and maximize energy by stimulating the body's natural relaxation response. Proven techniques such as deep breathing, visualization, progressive muscle relaxation, guided meditation and yoga postures are incorporated in this one-hour journey to relaxation.
Hips & Spine
This gentle class focuses specifically on releasing, relaxing and strengthening the back and hips. Most postures are done seated or lying down. Class ends in a restorative savasana. No yoga experience required.
Happy Hour Flow
An energetic intermediate vinyasa class designed to release tensions from the week and move into the weekend lighter and brighter. Class ends in a restorative savasana. Yoga experience preferred.
YinYasa
The fusion of yin yoga with Vinyasa flow creates an integrated, balanced 75-minute yoga practice. The Vinyasa portion is flowing movement, challenging strength and balance. The heat and internal awareness generated burns off excess energy. The Yin portion involves longer held poses, usually seated or reclined, designed to gently and therapeutically stress the connective tissues of the body, reducing energetic blockages and restoring the flow of prana. Class may begin with Vinyasa or Yin, and will always be followed by its counterpart.